Welcome to the Peoria River City USBC
Our merged organization is made up of women, men, youth bowlers and is located in Peoria, IL.
Established in 2017
Get Involved
Get results from our most recent tournaments, get information on upcoming tournaments and any other news from your Peoria River City Board.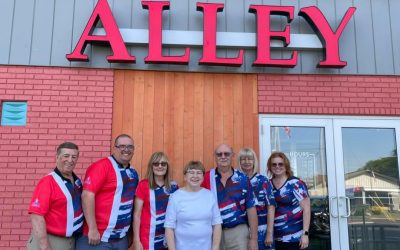 Our final inductee to the Peoria River City USBC Hall of Fame Class of 2023 is near and dear to our hearts… Anita Oberle - Meritorious Service Anita has been a lifetime bowler and served the Peoria bowling community for the last FORTY-TWO years! She looks fantastic at...
To be unified/structured /Fun organization of choice focused on providing a service(s) to our local area bowlers. The growth of participation in the sport in the Peoria Market and utilize inclusiveness of all individuals who are involved with the sport of bowling in and around our market. We invite anyone or association to join and provide professional, courtesy and recognition while maintaining the integrity, teamwork and fun.